More and better infrastructure for Exactas
We aim to support the School of Exact and Natural Sciences of the UBA so teachers, students and researchers have more and better equipment and infrastructure for the development of their activities.
This important project will provide a multidisciplinary lab of excellence for research in cognition and neurosciences.
Your donation will allow us to complete the project and support new projects in the future. Thanks!
CDRH 2 – Th Project
The inauguration of the new IFIBYNE building freed up workspaces as a result of the different research groups moving. Faced with this opportunity, the School launched a contest to allocate spaces in an open and competitive way, establishing cognition and neurosciences as the axis and prioritizing young researchers from the FCEN with great potential and groups outside the School but with a consolidated track record, working on cutting edge issues.
We know that in the public university there are many needs and perhaps this important project would not have been able to count on the necessary resources in time and form for its realization, therefore, from FUNDACEN we decided to contribute our bit, providing funds, and acting as a bridge for that those who can and want to help carry out this project. Join us!
The project
The works will involve an area of ​​240m2 located in Pavilion II of Ciudad Universitaria, renovating the space to new laboratories and offices for research in neuroscience and cognition that will house 7 research groups.
This includes the reconstruction of floors and partition walls, as well as a new electrical and connectivity installation, a renovated sanitary and gas installation.
The work also foresees specific spaces necessary for the lines of research that will be developed. It will also have a common cabin and space specially prepared for freezers and refrigerators that, with adequate ventilation and air conditioning conditions, granting the best operation and durability of the equipment.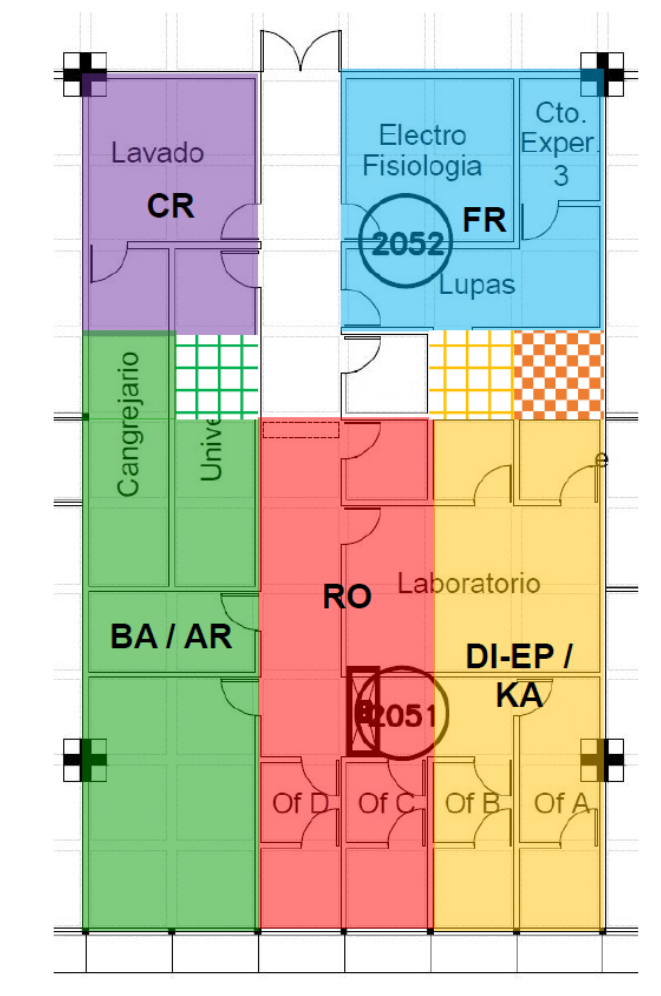 BY clicking IN TO THE NEXT LINK YOU WILL BE ABLE TO ASSOCIATE YOUR CARD AND DONATE IN A SAFE AND EASY WAY
BANK TRANSFER (inside Argentina)
YOU WILL BE REDIRECTED TO THE FOUNDATION SITE TO OBTAIN THE CORRESPONDING DATA FOR A BANK TRANSFER
OUTSIDE ARGENTINA 501 (c)(3) Tax-exempt organization
YOU WILL BE REDIRECTED TO helpargentina.org WEBSITE
How to deduct taxes from your donation