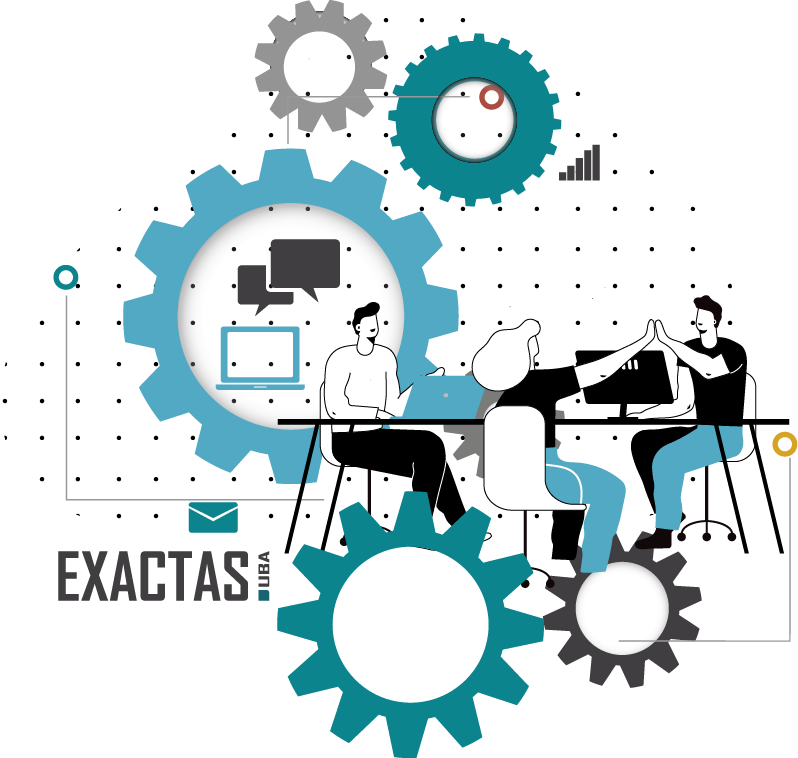 Fundación Ciencias Exactas y Naturales

The Exact and Natural Sciences Foundation (FUNDACEN) was created on December 13, 1990, by its founding members, Drs. Israel Algranatti, Nicolás Behrens, Jorge Comín, Roberto Fernandez Prini, Pablo Jacovkis, Rubén Levitus, Oscar Mayo, Mario Mariscotti, José Olabe Iparraguirre, Eduardo Recondo, Oscar Saggese, Hugo Scolnik, and Edgardo Ventura, who was its first president.
Trough FUNDACEN, we provide administrative and management support in activities of the EXACTAS-UBA community.

One of the main activities of the FOUNDATION is to manage different scholarships or supplementary aids for individuals who study or work at the FCEN-UBAD
The foundation is governed by a Board of Directors, made up of ten people, graduates or professors from the FCEN.
This is the Board of Directors according to the last change of authorities made on November 26, 2019. By statutory mandate, all the members of the Board of Directors carry out their task completely ad honorem.