The Department of Atmospheric and Ocean Sciences (DCAO) acquired a server to continue growing in research and teaching with funds from the Unidata Program and with the administrative and management support of FUNDACEN.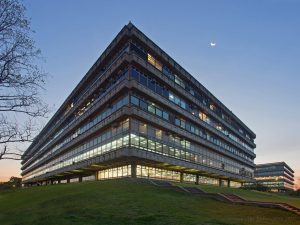 In March of this year, the Department of Atmospheric and Ocean Sciences (DCAO) of the Faculty of Exact and Natural Sciences of the University of Buenos Aires (UBA) presented a request for financing to Unidata in order to update a component key to your infrastructure.
Unidata is a diverse community of education and research institutions with the common goal of sharing geoscience data and the tools to access and visualize that data. It is part of the Community Programs of the Cooperation of Universities for Atmospheric Research (UCAR).
Funded by the National Science Foundation (USA), Unidata selects projects to support the purchase of equipment for community members. This encourages them to continue actively participating in the community program and growing in the application of new technologies for teaching and research in atmospheric sciences.
The DCAO had already participated in a call in 2002 that allowed it to access the server necessary to receive, store and process the data provided by the Unidata community. These data are used for various purposes: for the development of research activities by both researchers and students developing their graduate and postgraduate theses; as part of the teaching activities, covering a wide spectrum of subjects from the use of satellite information for processing and analysis by students, study of weather phenomena analyzing synoptic information, weather forecasts, studies of conditions in the upper atmosphere through of space weather, techniques to improve the incorporation of information in meteorological models through the assimilation of data and other subjects and teaching activities and to maintain the weather portal on the DCAO website.
Since 2002, the amount of information available has grown a lot. To keep pace with technological and scientific advances in a pioneering Department in Argentina in the teaching and research of Atmospheric Sciences, it is also necessary to have adequate equipment; With funding of nearly $ 20,000, DCAO now has a new Lenovo ThinkSystem SR650 server, an additional second-generation Intel Xeon processor and 8 hard drives plus the accessories needed to continue growing in research and teaching.